Thanks to Festival of the Nations Director of Entertainment LJ Tufo, we present some of the awesome performers for the April 12th event!
Including…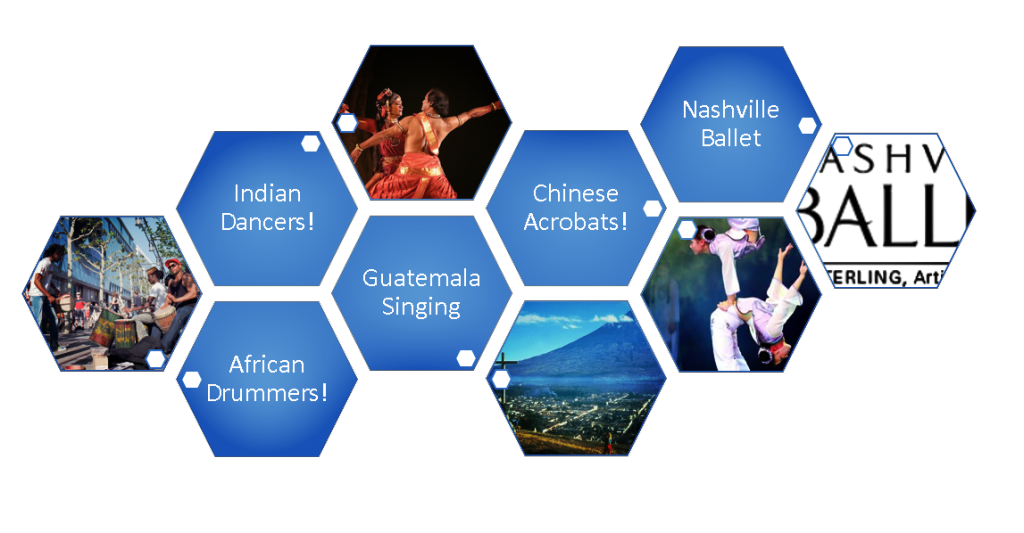 List of Performers
Popular Host & MC and Latin Artist- Adrian Longoria (Main Event Stage)
Popular Host, MC & Artist from the Philippines:  Alicia Lundquist
Kurdish Dancers  (Tabeer Taabur)
Alison Brazil Band and Dancers from El Savador & Egypt from Glencliffe High School
Dance & Song from the Philippines
Yolanda Lopez-  Song & Dance along with Zumba flair
Jamaican Cultural Group with Camille Swanagan
Amerigo Vespucci Society- Songs from Italy- Constantino DiVencenzo & Enzo Caliente
Darshi Kahlon and Dancers from India
Marcus Lucas Black Cherokee Nation Mime Dance
African Drummers
Dr. Ming Wang- China (Instrumental) along with Carlos Enrique from Puerto Rico
Native American Dance
Johnny Vasquez- Guatemala  Singing
Luna Moreno – Mexico
Yirelys Quinones- Hispanic Dance
Daniela Alvarez- Venezuela Dance
Ahmed Aljuraiyan – Saudi Arabia- Song & Dance
So excited that all these great performers are a part!! I hope everyone comes with a friend to enjoy the show!!