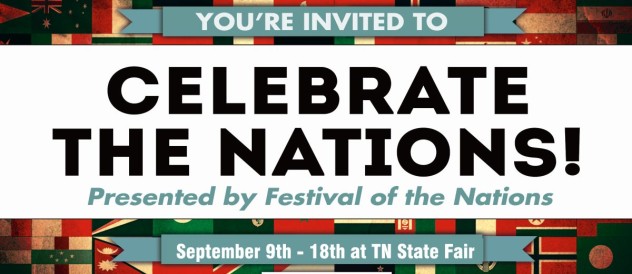 Every year, Festival of the Nations holds a momentous event called "Celebrate the Nations"!
Over 10000+ people typically converge on the Festival of the Nation site to experience and learn about the many cultures right here in Middle TN.  Stages of entertainment, 30+ performers, 100+ vendors including crafts, art and food, 40 + non profits who serve and help the International community. The Celebrate the Nations day kicks off with an opening ceremony including a parade of Flags, Choir of the Nations, keynote speakers, entertainment and a few surprises that will surely encourage and mark this wonderful day each season.
Check our calendar for date.
Spread the word and we will see you then!